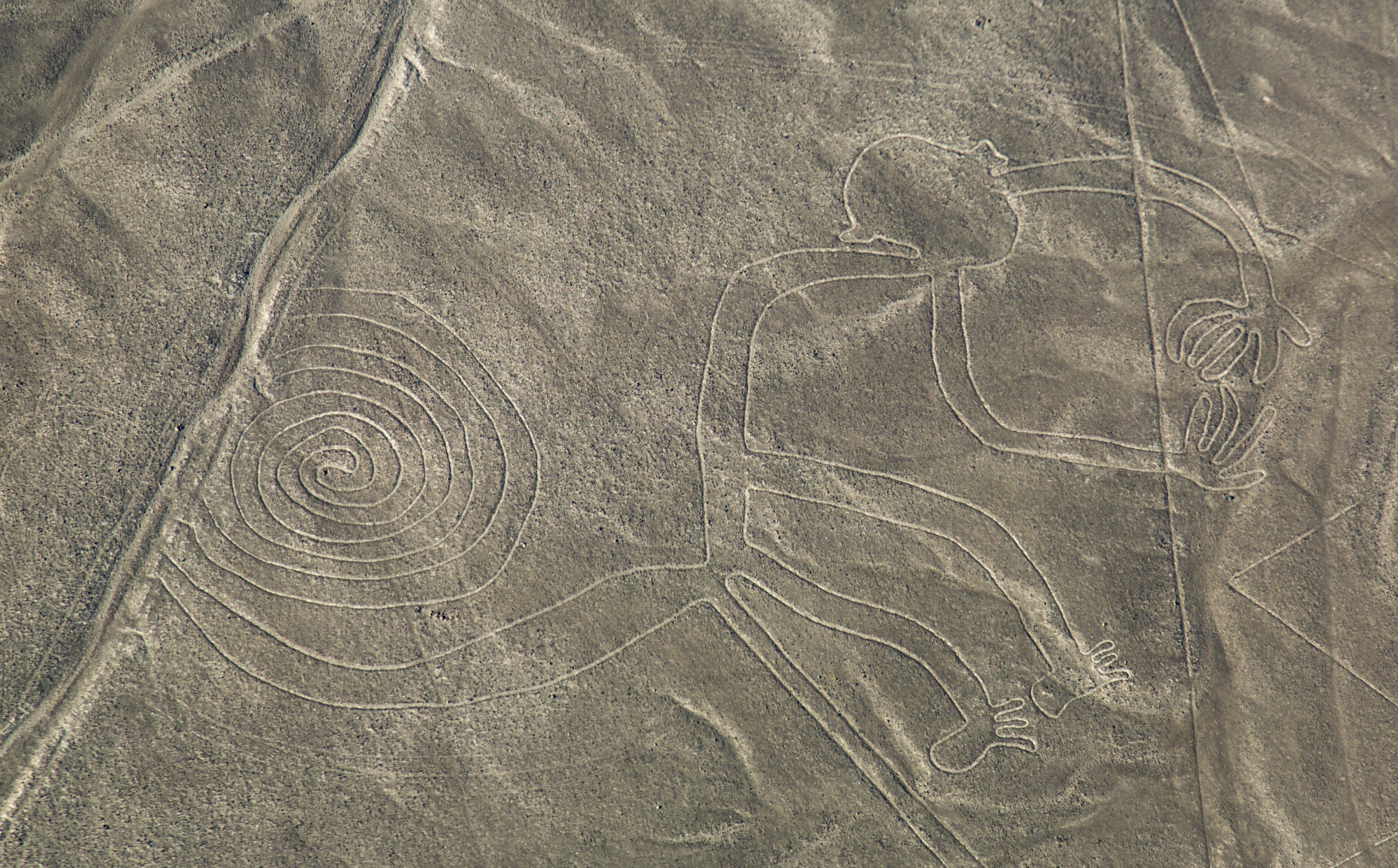 5 Great Reasons to Take a Nazca Lines Tour
The Nazca Lines are a group of enormous geoglyphs found in the Nazca Desert in southern Peru. They are among the Earth's most identifiable sites and are a hugely popular tourist destination for visitors from all over the world. The geoglyphs cover an area close to 1,000 sq. kilometers with around 300 different images in total.
Peru itself is one of the most exotic locations on Earth and has something to offer for everything. With international travel once again starting after the long shutdown caused by the COVID-19 pandemic, a visit to see the incredible Nazca Lines should be high on everyone's bucket list.
In this blog post, we will highlight 5 great reasons to take a Nazca Lines tour.
1. See A World Heritage Site
Peru's Nazca Lines were designated as a UNESCO World Heritage Site in 1994. To be classed as a World Heritage Site, there is necessary to be cultural, historical, scientific, or other forms of significance. Such sites are deemed to contain "cultural and natural heritage around the world considered to be of outstanding value to humanity".
There are a total of 1,154 World Heritage Sites in the world today, across 167 countries. UNESCO notes the Nazca Lines as having outstanding universal value. As geoglyphs, they are 'unmatched in its extent, magnitude, quantity, size, diversity and ancient tradition to any similar work in the world.'
Perhaps what is most impressive about the Nazca Lines is how recently they were discovered, or rather 'rediscovered'. While they were first mentioned in writing in 1553 (where they were described as trail makers), it wasn't until the 20th century that they were truly explored and examined.
Even in modern times, more geoglyphs are being discovered. In 2020, a 120-foot-long cat was reported to have been uncovered in a little-explored part of the region. The feline, which predates many of the better-known figures, has been cleaned and preserved by a team of archaeologists to make it more visible.
2. See The Figures From Above
Later we will discuss the possible reasons behind these drawings in better detail, but let's consider one possible theory here first. These incredible geoglyphs are best seen from the air. Among the drawings and shapes that visitors can see include:
Spider
Tree
Condor
Whale
Monkey
Giant
Pelican
Dog
Heron
Hands
Parrot
Lizard
Spiral
Flower
One popular theory is that the Nazca people who created these geoglyphs did so in order that their gods could see them from the sky. Should this theory hold true, by traveling over these incredible lines, you can see the geoglyphs as the creators wanted their gods to. it's pretty amazing to take a Nazca Lines flight!
Flying over the lines allows you to truly marvel at their beauty. Some of the most famous geoglyphs, like the Hummingbird and the Spider, are incredibly intricate designs that must be seen to be believed.
3. Learn About Nazca Culture
It is believed that the Nazca culture began around 100 B.C. and continued until around 800 A.D. The Nazca's were greatly influenced by the Paracas culture, while the Palpas glyphs are believed to be a precursor and influencer for the Nazca Lines. All in all, the culture and history of the region are immense and there is much to learn.
The Nazca's themselves are not only known for their geoglyphs but also for their Puquios. Puquios are a type of underground aqueduct that provide water for domestic purposes and irrigation, especially in arid regions. Here at Great Nazca Tours, we also organize tours of the historic Cantalloc Aqueduct.
The Nazca culture is rich in pottery, textiles and technology. Nazca Lines tours open up the opportunity to learn a great deal about this ancient culture.
4. Form Your Own Opinion
As mentioned, there are many different theories about why the Nazca Lines were created. National Geographic has described them as being among Peru's greatest mysteries. It was only really with the advent of flying that the geoglyphs started to be truly examined and many people have attempted to solve the mystery about their creation since then.
We have noted one potential purpose already (related to the people's gods). Another theory is that they are related to cosmology and astronomy, acting as a sort of observatory. Others claim that the figures represent constellations, although there are arguments both in favor and against these ideas.
Another theory is that the Nazca Lines had irrigation or field division purposes. Other theories suggest that they were part of rituals for the worship of water, they were fertility symbols, or were simply works of art. It could be that the geoglyphs had a number of purposes.
Really, it's up to you to see them and form your own opinion!
5. Explore So Much More!
When you take a tour of the Nazca Lines with Great Nazca Tours, there is so much more that you can explore. We organize tours in:
Nazca
Ica
Paracas
Lima
And more
Our tour options in Nazca alone include:
Flights over the Nazca and Palpa Lines
Pampa Galeras National Reserve Tour
Nazca Lines Viewing Tower Tour
The Ceremonial Center of Cahuachi Peru
The Chauchilla Cemetery Tour in Nazca
The Petroglyph Site of Chicchitara
The Aqueducts Tour of Cantalloc in Nazca
For history, culture, and incredible sightseeing, Peru is among the most desirable travel destinations in the world.
Great Reasons to Take a Nazca Lines Tour
As you can see, there are many wonderful reasons to take a Nazca Lines tour in Peru with Great Nazca Tours. We are an officially registered agency with 12 years of experience in providing quality, safe, and fun tours.
Our focus is on providing responsible tourism that respects the incredible heritage in Peru. Contact our team today to learn more about our Nazca Lines flights and other tour options.